We're experts in designing, conducting and interpreting B2B research projects to drive winning strategies – understanding their key audiences, developing differentiated products and services, and building powerful brands.
Decision makers don't compile a list of providers, conduct extensive evaluations, and then select the one they deem will generate the best ROI. They are just as irrational, emotional and impulsive as any other human!
Business to business market research opens the door to creating products, services and campaigns that truly propel growth.
Enhance your branding
Optimise marketing communications
Understand your target market
Develop compelling products and services
Enhance experiences
Where is your brand now and where do you want to take it? We help you align internal and external perceptions. Attractive, achievable and ownable. It's where you want your brand to be. Track progress, optimise initiatives, build business cases, and course correct.
If you're looking to build and maintain a strong brand, you need to identify your optimal brand positioning. A position that's compelling, differentiated and credible. Through our B2B market research, we offer comprehensive assessment of the market and existing brand equity. Track brand performance over time to monitor shifting brand perceptions and evolve your strategy. Uncover how your brand is currently perceived. Close the gap between your ideal brand positioning and your current reality.
Managing a portfolio of brands? With differing levels of awareness and perceptions, this can be challenging. Uncover and quantify how each of your brands are performing with our robust advice on the best way to maximise brand value.
A strong brand = growth and loyalty. Is your brand thriving or burning out? We help quantify every aspect of your brand's health – from awareness and consideration to performance and uniqueness in the market. Find out how your brand is perceived versus the competition with robust B2B research.
To stay one step ahead, it's vital to measure and monitor marketing strategy effectiveness and whether shifting brand perceptions align to long-term goals. It's all about improving targeting and cut-through. Brand tracking allows you to benchmark your brand's strength in a competitive context and set targets for brand growth.
Are you relevant to your audiences? Do your messages resonate? We can develop, test and optimise marketing communications to capture attention within your target market.
Craft compelling thought leadership material that prompts deep thinking by following Savanta's Seven Rs. We can help you develop compelling, engaging and channel-ready content, powered by strong research, evidence and storytelling.
Test the exposure and attention given to your creative, as well as the appeal, understanding and credibility of your materials. Pre- and post-launch testing will identify you're the impact of your creative concepts.
Identify the optimum marketing channels and messages for your products and service, from generating concepts through to prioritisation and refinement of creative routes.
Measuring the impact of campaigns not only helps you understand how your campaigns are performing, but it also drives refinement and proves ongoing return on investment.
Map-out how and why businesses buy solutions. What triggers the need? Who's involved? What matters to them? Where do they look? And who do they trust?
What is the profile of your key buyers? The size of the market? Key segments? Growth patterns? We can define all this – and calculate your market share relative to competitors. It's time to harness the biggest opportunities in the market.
Looking to reveal the ideal go-to-market propositions for each of your segments and communicate them internally for maximum engagement? We identify customer or market segments based on behaviours, attitudes or needs, and size the opportunity with each segment.
All individuals, markets and businesses are unique. There is no single buying journey. Map the typical customer experience for your target audience, critical steps, influencers, channels and messages. Uncover the true drivers of choice.
Based on B2B market research experience designing win/loss audits, we'll help you dissect lost opportunities to see what went wrong. And explore won opportunities to identify key reasons for success. Our clear recommendations will increase your future win rate.
From identifying unmet needs and co-creating new solutions, to testing and refining existing late-stage concepts, we can supercharge the success of your next product or service.
Bring new ideas to market! But not just any idea… the ones that put customer insight at the heart of your product and concept development. Enhance your current portfolio and identify unmet needs or facilitate co-creation with customers or prospects.
Want to ensure your next product or service flies? No problem. We can help by identifying unmet needs, co-creating new solutions, and testing and refining existing late-stage concepts. We'll recommend changes, enhancements, and guide your marketing communications strategy.
Identify the optimal pricing model for your customers and prospects, the level of price sensitivity, and how adoption will change in response to pricing shifts. Find out what drives a price premium? And pinpoint the specific price-point to maximise returns.
What are your current levels of loyalty and advocacy? And what can do to improve your position? We'll identify what a positive, engaging experience looks like for your customers, employees and stakeholders.
Net promoter score is not just an arbitrary figure. Satisfied customers both continue to buy and recommend you to others. Let's delve into the current levels of loyalty in your customer base. Find out how you perform against the competition. And unearth the key drivers of customer satisfaction, loyalty and retention.
Delivering value to diverse groups of stakeholders is challenging. We can help you understand your reputation across a breadth of stakeholder audiences, and guide communications, policy and positioning for each one.
Employees are the lifeblood of any business. At best, happy employees deliver performance, innovation and customer delight. At worse, unhappy employees can stifle growth, block progress and lose business. Uncover the key drivers of employee satisfaction for your business, and measure engagement, motivation and loyalty. We'll share recommendations on how to boost retention and increase employee advocacy.
"Savanta have been a valued research partner to Heathrow since 2015, delivering research among a wide range of public and stakeholder audiences. We greatly value the flexibility and agility they bring, which allows us to respond to fast-changing organisational requirements. Savanta's insights inform our organisational strategy and help us to plan for the future with confidence."
"Savanta designed and executed a listening process for Nominet that allowed us to understand in detail the views and concerns of our member organisations. This was a considerable challenge due to the diversity of members and the desire to ensure everybody had an opportunity to feed into the process even though we have varying levels of member engagement and do not hold contact details and permissions for all members. Most importantly, Savanta delivered the independence and professionalism required to ensure views were represented fairly and accurately and that the leadership team at Nominet were able to engage with the process and understand the feedback received. I would not hesitate to recommend Savanta for stakeholder and membership research."
"We've partnered with Savanta to ideate, design and conduct thought leadership studies exploring topics from the Future of Work to the technologies driving Customer Experience revolutions. I know I can rely on Savanta to constructively challenge our thinking, design and deliver great research, and extract powerful, hard-hitting insights from the data. The results have been impactful with one report alone delivering 13X more than our average long-form content downloads. I have no hesitation in recommending Savanta."
"Savanta did a great job. They engaged our hard-to-reach target market and generated insights which helped us to optimise the logo design and confidently push ahead with radical change."
B2B Brands Newsletter
Click below to stay up to date with the latest industry trends and insights and to receive news on our latest product launches and work.
Sign up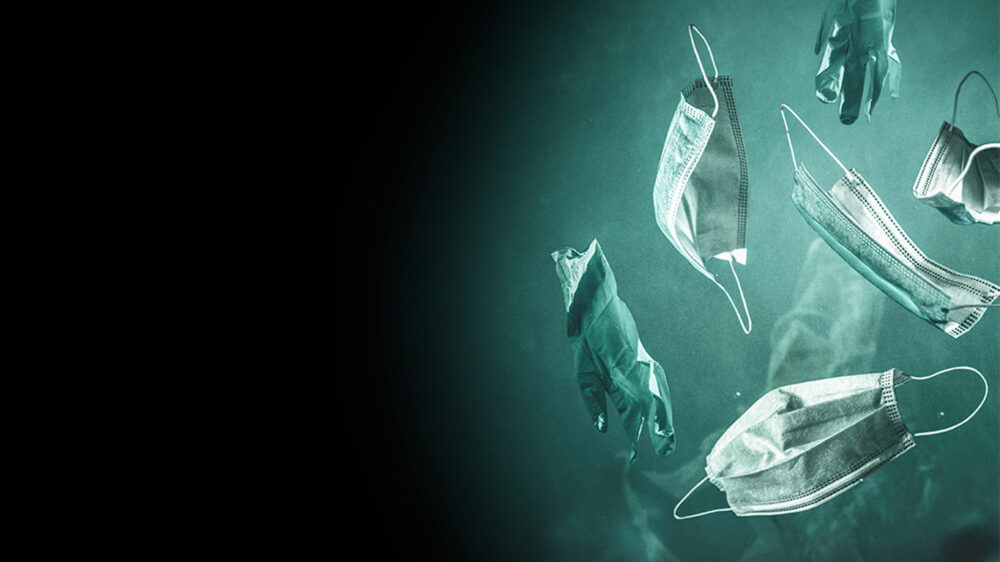 Eco Index 2021: Will the Covid-19 recovery be green?
Learn More
Delivering Successful Thought Leadership Programmes (UK)
Learn More
Explore
Get in touch
If you'd like to speak with one of our experts right now, please call: +44 (0) 20 7632 3434